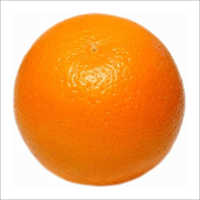 Fresh Orange Fruit
Price And Quantity
Product Specifications
Product Description
In our collection of fresh fruits is fresh orange fruit. This citrus fruit is one of the most loved fruits throughout the world. Inside the covering is the pulpy, juicy and soft fruit. This fruit is mainly grown in sub-tropical areas, as it requires adequate sunlight and warm temperature. This fruit is good for heart health, as it is rich in all nutrients that are good for heart such as vitamin C, potassium, fiber and choline. Organic orange fruit is also good for reducing high cholesterol level and controlling blood sugar level. Diabetic people can consume fresh orange fruit as a healthy snack. Located in Barpeta, Assam (India), our company makes sure fresh oranges are supplied to major Indian states and cities.
Key features of Fresh Orange Fruit

Scientific name: Citrus sinensis.
Contains Vitamins, Electrolytes and Minerals
Contains flavonoid antioxidants
Helps in lowering cancer risk and chronic diseases such as arthritis, obesity etc.

Nutrients in Oranges (Citrus sinensis)

(Source: USDA National Nutrient data base)
Principle

Nutrient Value

Percentage of RDA

Energy

49 Kcal

2.5%

Carbohydrates

11.89 g

9%

Protein

0.94 g

1.5%

Total Fat

0.30 g

0.5%

Cholesterol

0 mg

0%

Dietary Fiber

2.50 g

6%

Vitamins

Folates

39 µg

10%

Niacin

0.274 mg

2%

Pantothenic acid

0.250 mg

5%

Pyridoxine

0.063 mg

4.5%

Riboflavin

0.040 mg

3%

Thiamin

0.087 mg

7.5%

Vitamin-C

48.5 mg

81%

Vitamin-A

230 IU

8%

Electrolytes

Sodium

0 mg

0%

Potassium

179 mg

4%

Minerals

Calcium

40 mg

4%

Copper

39 µg

4%

Iron

0.09 mg

1%

Magnesium

10 mg

2.5%

Manganese

0.023 mg

1%

Zinc

0.06 mg

1%
Trade Information
25 to 30 ton Per Day

1 Week